VP Binay reaction captured by camera when Pope Francis talked about corruptio
this was this morning at Malacanang during Pope Francis' speech. the camera seemed to have captured VP Binay's reaction when Pope Francis said "Reject all corruption that divert resources from the poor."
the picture seem to have captured the moment when Pope Francis said those words. look at the picture it was literally ONLY VP Binay who looked away from the Pope, the opposite of where everyone was looking. everyone in the picture, including his wife Elenita was looking at the pope.
the reaction was priceless!
the moment Pope Francis spoke about rejecting corruption, philippine social media exploded with tweets on the topic. admit it – we are guessing the moment Pope Francis mentioned "rejecting corruption" you like most people thought of VP Binay! yes?
we have a twitter account (@wawam) and one of our tweets was quoted at rappler.com
read it here: http://www.rappler.com/specials/pope-francis-ph/81000-social-media-pope-aquino-speeches
———–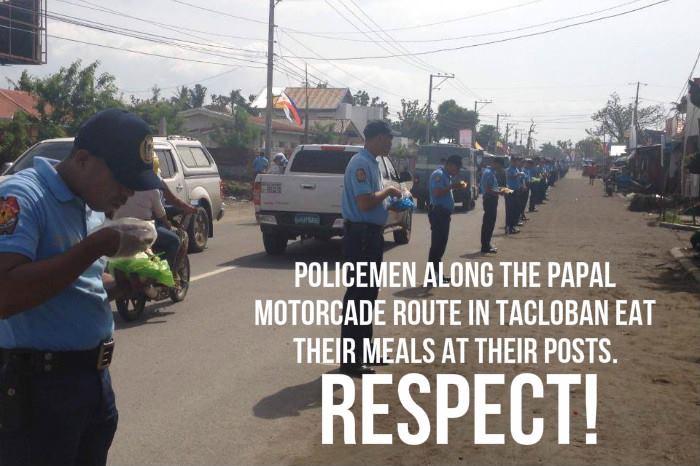 read it here : https://wawam.wordpress.com/2015/01/18/1monthsalarybonus-for-all-government-agency-personnel-who-served-in-pope-francis-visit/
———————————
As Pope Francis Visits Philippines, Tensions Between Church and Government Surface

read here : http://www.nytimes.com/2015/01/17/world/asia/after-meeting-with-pope-francis-philippine-president-criticizes-local-church-leaders.html?_r=0
this was the tweet that was included there:
we had other tweets on the Pope Francis philippine visit:
there were some on social media making something out of the color of the raincoats that were distributed and used by people in Tacloban – color yellow. they were making a point that the yellow color is an epal attempt by Aquino.
this tweet is the explanation, yellow is the papal color and in fact the Vatican City flag is in yellow and white.
this is the first selfie taken with Pope Francis. taken at Villamor Airbase today on his return from Tacloban.
1 Million hits and going...
comments & reactions
we invite and encourage everyone to give their comments or reactions to posts and comments in this blog. we will not allow comments and reactions that are derogatory or insulting to posters in this blog. excessive profanity will also not be allowed. we like to hear what you think of the topic being discussed, not on the people who post here.
top rated posts, comments & sections
comments, suggestions & inquiries
send an email to: wawam.email@gmail.com
contribute to this blog, contact us
2010 presidentiables welcomes your comments, views or opinion on posts in this blog. we also welcome contributors to this blog. you can also get in touch with us through this email addy: wawam.email@gmail. com
Categories
2008 copyright
comments and views expressed in this blog by readers and bloggers are exclusive to those who posted them and are not from the owners and authors of wawam.wordpress nor do they share the same. all rights are reserved on all posts, wawam photos and other photos that are posted in this blog. these may not be published in full or in parts in any form whatsoever in any media without the expressed written consent of wawam, the copyright owner.