Archive for January, 2015
we are all impressed and we do appreciate the dedication and job well done of all military, police, emergency, MMDA, barangay and other government agency personnel who were on duty and gallantly served during the Pope Francis Philippine visit.
we are all proud and thankful for their successful and excellent service.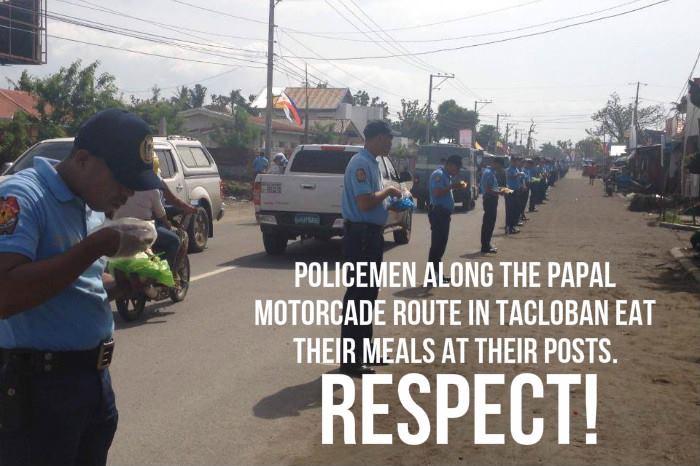 we are petitioning the government to give each one of them at least a 1 month salary bonus in appreciation and recognition of a job well done. 
if you agree with this and you want to give recognition to those who worked hard to protect, keep him safe  and make sure  everything goes well with Pope Francis and his visit to the country, retweet these:
*picture sourced from FB
how great are the PHL government agency personnel, preparation and execution and the pinoys who went to the Luneta park event of Pope Francis? 6 tp 7 million people attended the event and ZERO incident!